Divi Code Snippet module lets you display source code in your posts. By default, if the code contains long lines, a horizontal scroll bar is displayed. If you would rather have long lines wrapped, here's how to do it.
Enable Line Wrapping in Divi Code Snippet Module
First, here's an example of some code with a long line and no line wrapping, resulting in a horizontal scroll bar:

 To force long lines to wrap, enable wrapping at:
Code Snippet Settings > Design > Code Styling > Wrap Long Lines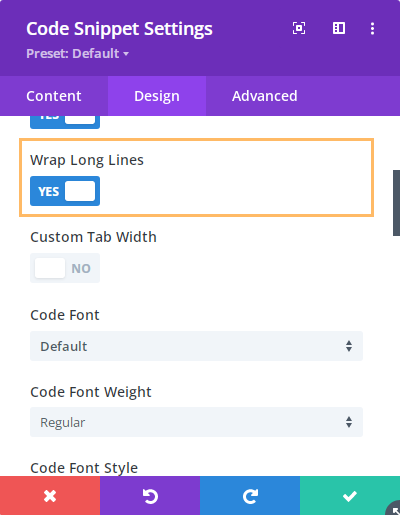 Now, here's the same code with line wrapping enabled:

 The option is available in Divi Code Snippet Module v1.3.4 onwards.