I've previously written about how you can change the footer links in Divi. Now there is another option you may like to consider – the Divi Footer Editor plugin.
The Divi Footer Editor plugin is a very simple plugin which aims to do one thing well. It gives you a TinyMCE editor box which lets you edit the content of the footer as you would a regular (non-Divi Builder) blog post. Here's a screenshot of it in action: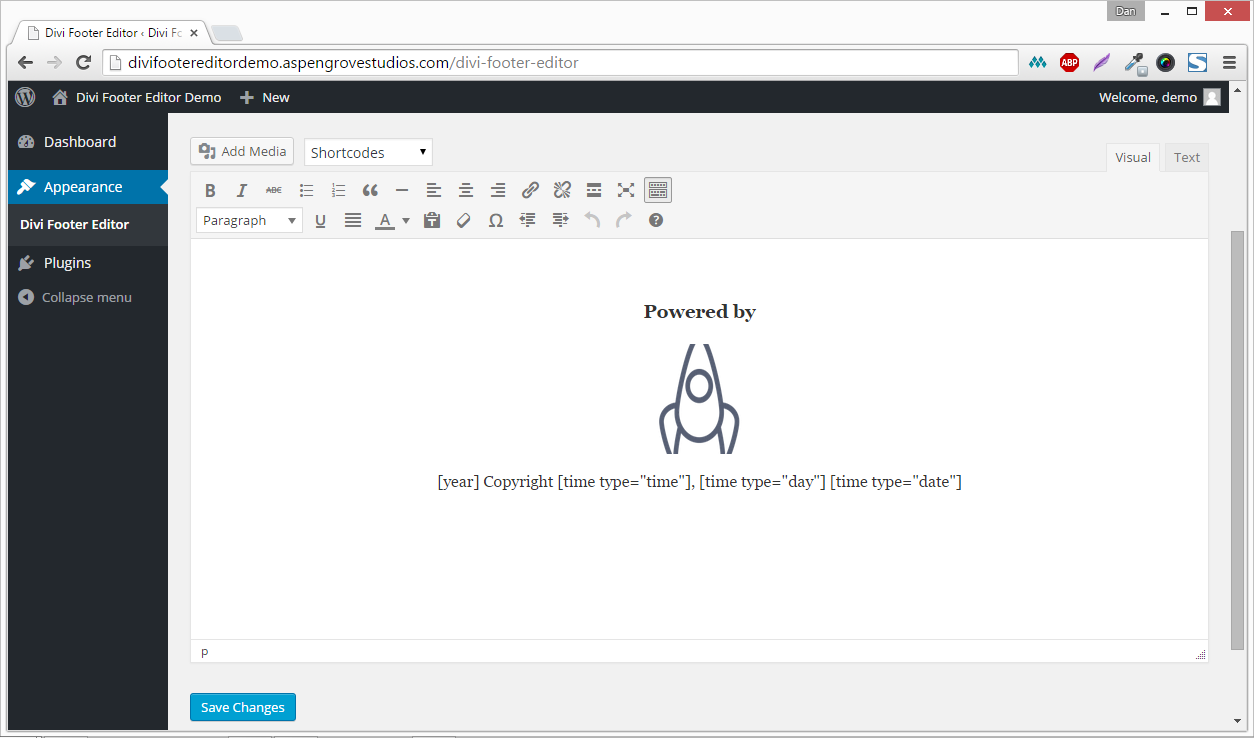 Divi Footer Editor Shortcodes
As of version 1.1, Divi Footer Editor includes shortcodes to easily add dates and times to your footer. The shortcodes include:
| Name | Shortcode | Example |
| --- | --- | --- |
| Time | [time type="time"] | 10:57 am |
| Day | [time type="day"] | Thursday |
| Date | [time type="date"] | August 20, 2015 |
| Year | | 2015 |
Get Divi Footer Editor
Divi Footer Editor is a clean simple solution to a common problem. It now includes automatic updates and unlimited use. You can get it from Divi Space priced from $10.