A question I get from time to time is how to remove the space between toggles in the Divi Theme's accordion module. Here's how to do it.
First, here's an unstyled accordion module showing the gaps between the three items:
Now, to remove the padding, go into the accordion module's settings and switch to the "Custom CSS" tab.
Scroll down a bit and locate the "Toggle" box. In that box, enter the following:
margin-bottom: 0 !important;
Your accordion module settings should now look like this: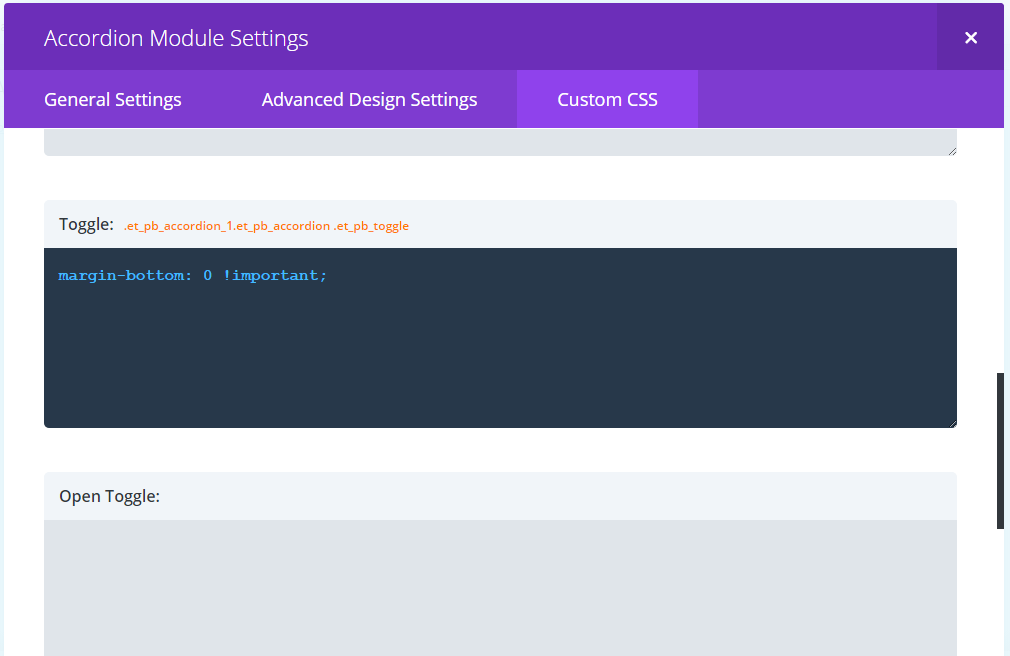 Save the settings and preview your accordion – here's how it should now look: