One slight quirk of the Divi Theme is that once you've started using the Divi Builder, you can't change the page layout. As a result, if you started your page with a sidebar layout (for example), you can't easily switch to a full width, sidebar-less page layout. Here, though, is how to do it.
The Problem: Divi Builder doesn't let you Change the Page Layout
When you first start a new page / post in Divi, you'll see the following box in the upper right hand corner of the edit screen.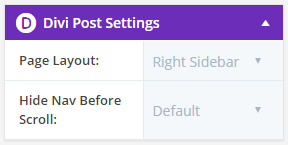 Once you click the "Use The Divi Builder" button, however, it changes to: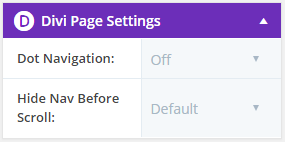 Notice that the "Page Layout" option has gone. From now on the page layout will be set to whatever it last was before the Divi Builder was enabled.
If you've just started the page and want to change your mind you can just disable the Divi Builder again and select a new page layout. But what if you've been editing the page for a while? You can't just disable the Divi Builder or you'll lose the content of your page.
The Solution: Temporarily Save your Page to the Library
One way to work around this is to save your page to the Divi library. You can do this by clicking the "Save to Library" button, as shown: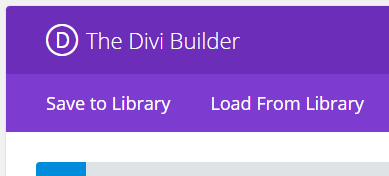 Give your page a name and click Save: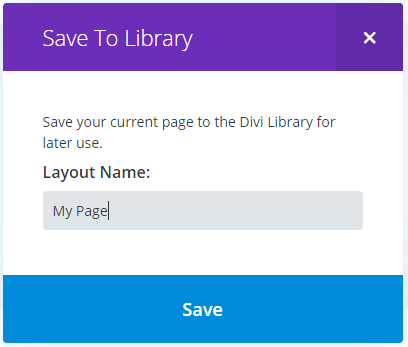 Your page will now be saved to the Divi Library. Before doing anything else you may just want to check that it has saved correctly. To do so, create a new temporary page, start the Divi Builder and click "Load from Library". Switch to the "Add from Library" tab and you should see your saved page, as shown: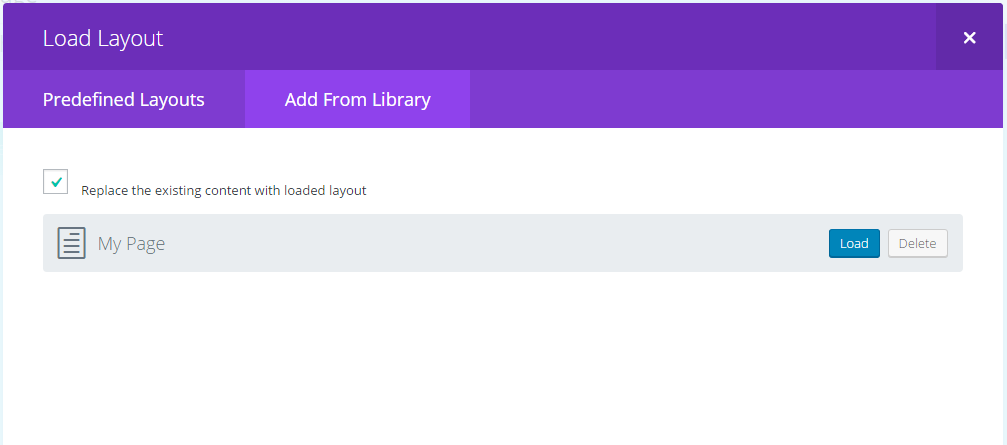 Click "Load" to load a copy of your page into the current Divi Builder and then preview your page to make sure everything looks correct. Once done, you can delete this temporary page.
You can now disable the Divi Builder on your original page, and change the Page Layout to "Full width". Now restart Divi Builder on that page and follow the procedure above to load your page back in from the Library.
If you save / preview your page you should now find that your sidebars have gone and the page has a full width layout.