ARMember membership plugin lets you add membership features (such as signups and subscriptions) to your site (there's a premium version too). I've been doing a bit of work integrating ARMember with Divi, and have converted this into a plugin: Divi ARMember Kit.
This post outlines Divi ARMember Kit's features. If there's anything you'd like to see added, just let me know in the comments.
Adds ARMember modules to Divi
Automatic updates. No recurring fees.
90 day money back guarantee.
New Divi Modules for ARMember Kit
Divi ARMember Kit adds the following modules to Divi Builder:
ARMember Login Popup
ARMember Plan + Signup Popup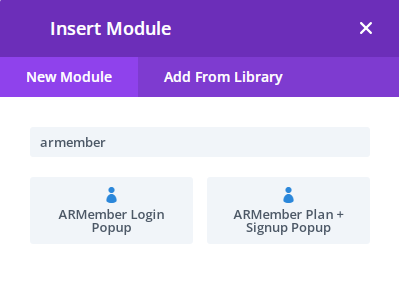 Divi Module: ARMember Login Popup
Divi ARMember Kit also adds a new "ARMember Login Popup" module to the Divi Builder, which lets you display the login in a popup instead. Simply enter the login form ID (which you'll find in ARMember's "Manage Forms" settings page)  into the module settings and it'll add a Divi button to your page which, when clicked, opens the login form in a popup, as shown: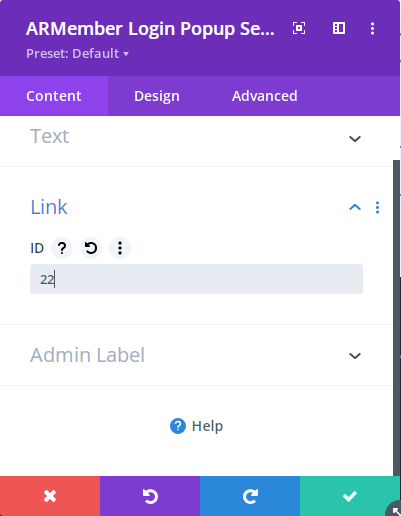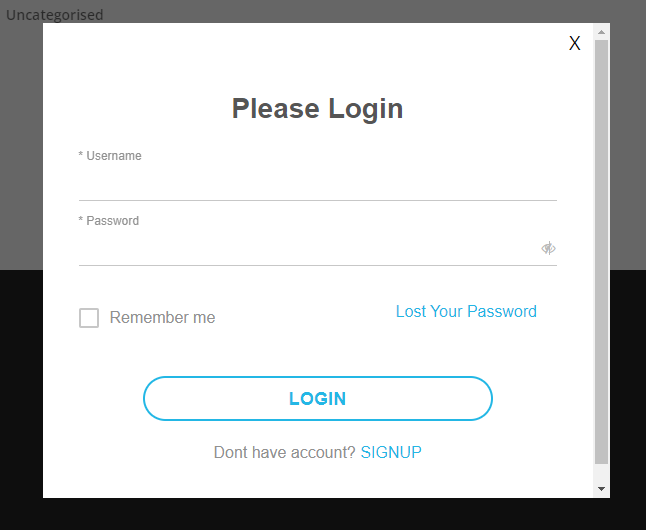 Divi Module: ARMember Plan + Signup Popup
ARMember lets you configure a plan & signup form at "WP Dashboard > ARMember Lite > Configure Plan & Signup Page". Once you've done this, it gives you a shortcode of the form [arm_setup id="1"] to add the plan & signup form to your page. Normally, this form is directly displayed in the page.
Divi ARMember Kit adds a new "ARMember Plan + Signup Popup" module to the Divi Builder, which lets you display this plan & signup form in a popup instead. Simply enter the same ID from the shortcode into the module settings and it'll add a Divi button to your page which, when clicked, opens the form in a popup, as shown: