The DearPDF plugin lets you display PDFs in your page with several effects, such as a 3D flipbook. If you'd like to include a DearPDF flipbook in your Divi page, here are some options.
Include a DearPDF Flipbook Inline with the Page Content
To include the PDF directly in the page so that it is immediately visible, first obtain its shortcode from the Embed tab of the Shortcode box on the "Edit DearPDF Post" screen: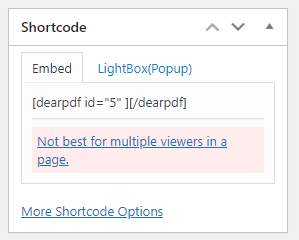 Then paste this shortcode into a text module or code module in your Divi Builder layout: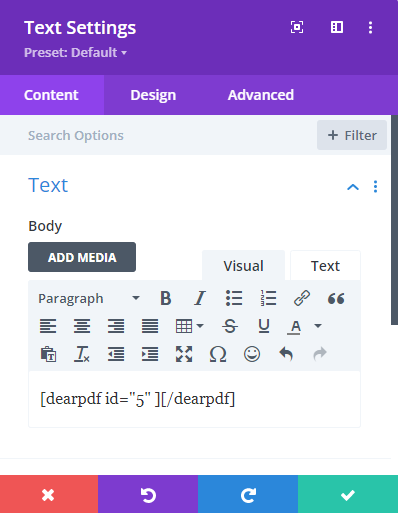 You should now see your PDF included in the page content.
Include a DearPDF Flipbook in a Full-screen Popup (DearPDF-style button)
To include a button which popups up the PDF in a full-screen lightbox, first obtain its shortcode from the "LightBox(Popup)" tab of the Shortcode box on the "Edit DearPDF Post" screen: