The Divi Theme blurb module allows you to add an icon with text to your page. It contains an options to choose between placing the icon above the text or to the side. However, the default icon size differs significantly between the two options, like so: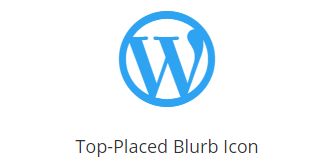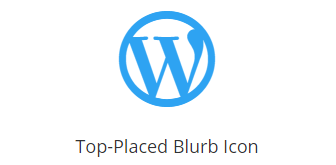 Making the Icon Bigger with the Icon Font Size Option
Since I first wrote this, Divi has added an option which allows you to control the size of the left-positioned blurb icon. It is probably the most suitable way for making the icon bigger. To use it:
1. Go to: Blurb Settings > Design > Image & Icon
2. Enable the "Use Icon Font Size" option
3. Select your desired icon size using the slider "Icon Font Size" slider.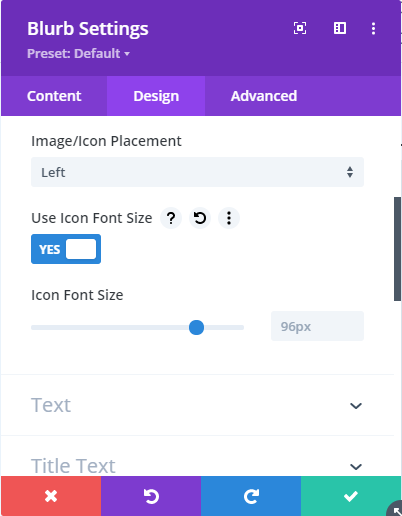 Making the Icon Bigger with Divi Booster
Divi Booster has an option for increasing the left-positioned blurb icon to 96px, to match the default top-positioned icon size. Prior to Divi Booster 3.2.6, the option was located at:
Divi > Divi Booster > Modules > Blurb > Make left-placed blurb icons bigger


Since the addition of Divi's "Icon Font Size" setting mentioned above, this option is no longer required. As such, I've moved it into the "Deprecated" section of the Divi Booster settings:
Divi > Divi Booster > Deprecated > Divi 4
Making the Icon Bigger with CSS
You can do so with the following CSS:
.et_pb_blurb_position_left .et_pb_main_blurb_image { width: 96px !important; }
.et_pb_blurb_position_left .et-pb-icon { font-size: 96px !important; }

Related Post: Adding CSS to Divi
This gives the following result: