I recently released a new (and totally free) plugin for Divi, called Divi Module Mate.
Find New Divi Modules with Divi Module Mate
Divi Module Mate makes it easy for you find custom Divi Builder modules created by third-party plugin developers. Why struggle with the in-built Divi modules when there are plenty of custom modules out there that may be perfect for the task at hand?
Divi Module Mate makes finding these modules easy, by adding a new "More Modules…" tab into Divi Builder "Insert Module" screen: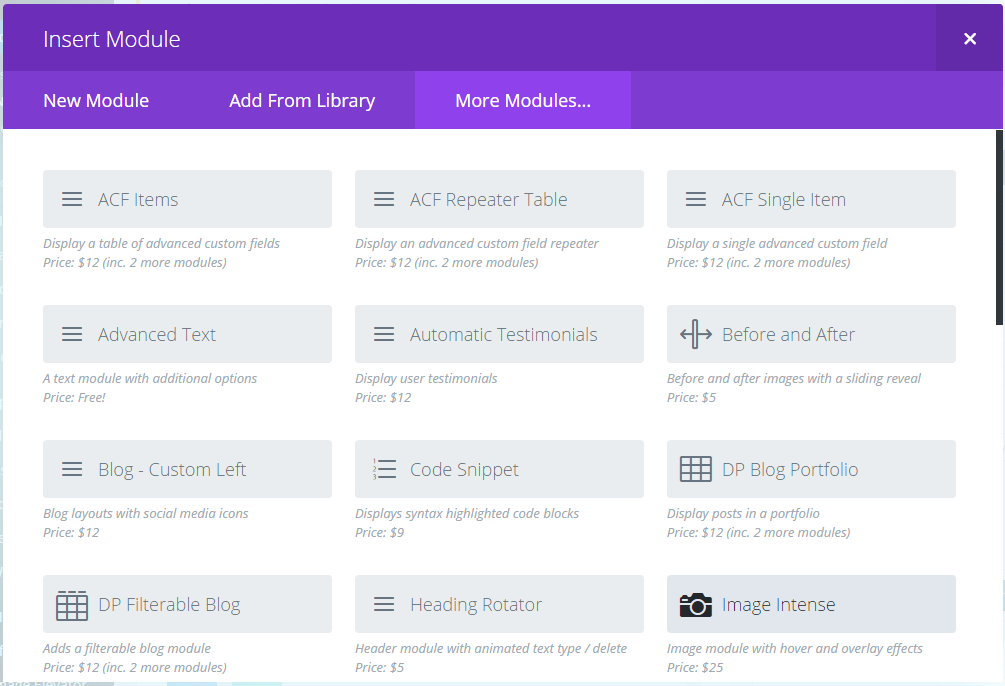 Just click on a module and you'll be taken to the download page where you can learn more about the module and how to install it.
Divi Module Mate and the Divi 3.0 Visual Editor
I have just updated Divi Module Mate towork with the Divi 3.0 visual editor as well. When you click to add a module when using the visual editor, you'll see that there is an additional "More" modules tab where you can find modules you don't currently have installed. Again click on the module that interests you to learn more about it.
Here's how it looks in the visual editor: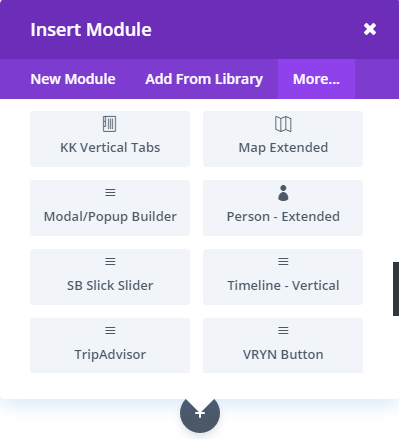 Get Divi Module Mate

Divi Module Mate is a completely free plugin.
You can learn more about it / get your free copy on the Divi Module Mate download page.