The Divi Person module is a module in the Divi Theme that allows you to showcase team members or individuals on your website. With this module, you can create visually appealing and informative profiles for each person, including their name, position, bio and social media links, and more. The person module doesn't include an option to add an instagram icon / link. So here's how you can add an instagram icon to your person module.
Add an Instagram Icon to the Person Module using Divi Booster
Divi Booster adds the option to set the instagram profile in the person module. You can find it at:
Person Settings > Content > Text > Instagram Profile Url
Like so: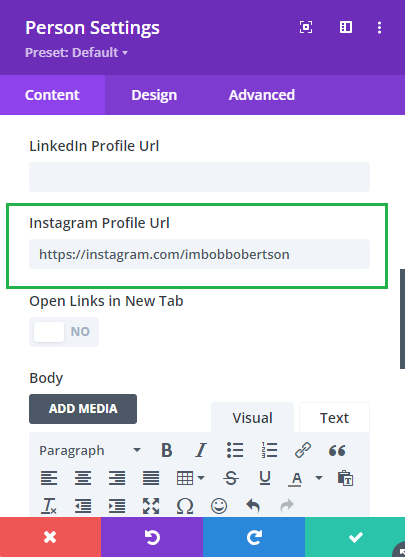 When you save the page and view on the front-end, you should then see an instagram icon included in the person module like so: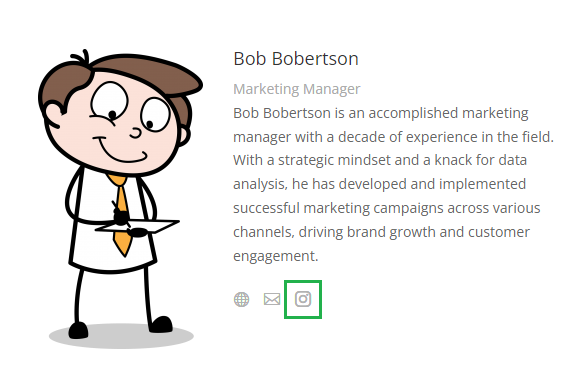 Please note that the icon will not show up in the visual builder preview, but will show in the final page.
This option is available in Divi Booster 2.6 upwards.