The Divi Theme's button module gives you an easy way to add a styled, linked button to your page. But what if you want the button to be unlinked / non-clickable?
To make a button non-clickable, you can enter:
into the button module's "Button Settings > Advanced > Custom CSS > Main Element" box, like so: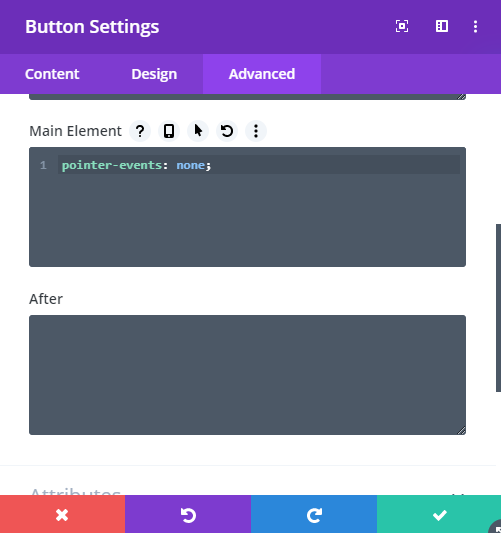 Note that this will also disable the hover effect on the button.