Note: I'm still developing this tip, so it hasn't been tested extensively and isn't yet available as an option in Divi Booster.
Here's a quick tip for positioning the slide text on individual slides with the Divi Theme's full width slider.
Suppose you start with a full-width slider with a background image and some text, similar to that shown in the featured image above. Divi has an option in the slide settings to toggle the vertical alignment between centered and bottom-aligned. However, if you want more control over the text position, you will need to resort to CSS.
For example to align the slider text to the top right corner of the slide, we can add the following into the slide's custom CSS field for the slide description: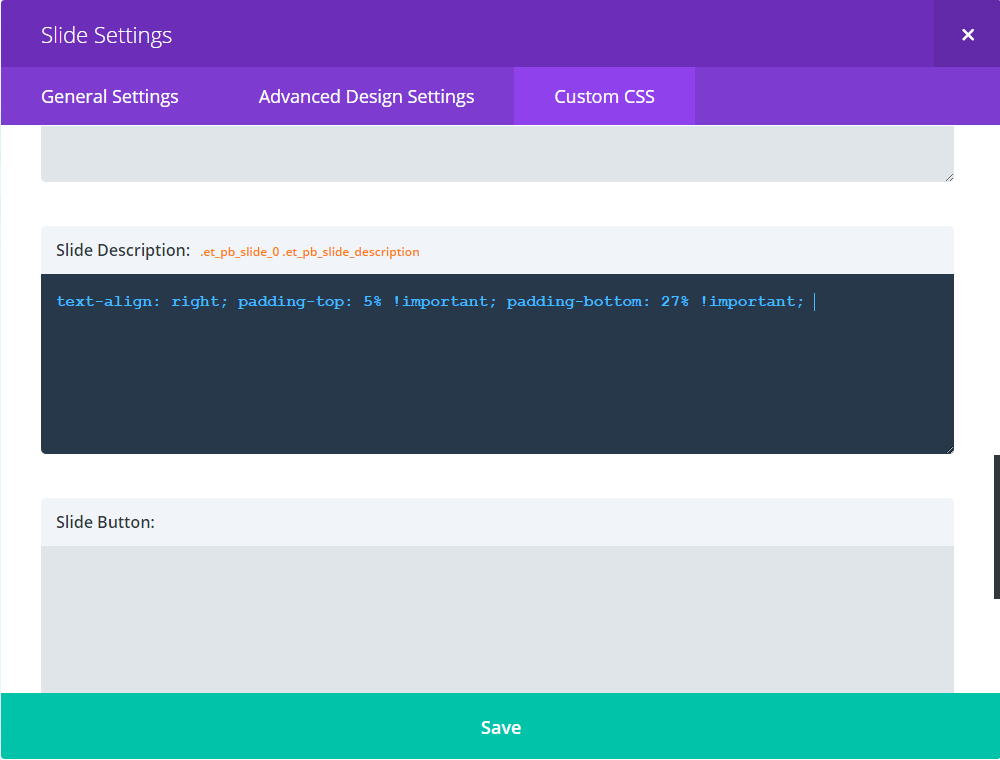 Here's the copy-and-pasteable version:
text-align: right; padding-top: 5% !important; padding-bottom: 27% !important;

Breaking it down, there are two components. First, we can easily control the horizontal alignment by setting the "text-align" property to either "left", "right", or "center".
Controlling the vertical alignment, especially to top-align the text is slightly trickier. We can do this by changing the top and bottom padding of the slider description. Normally there is a top and bottom padding of 16%, for a total vertical padding of 32%. We can move the text up by reducing the top padding, but need to correspondingly increase the bottom padding to keep 32% padding. So for example, the above sets a top padding of 5% and increases the bottom padding to 27% to balance it out (as 5%+27% = 32%).
The result is that we now have a top right aligned slider text, like so: