If you want to add supplementary materials to a LearnDash course page, you can use the built-in "Course Materials" option.
Enable LearnDash Course Materials
You'll find the option to add course materials by going into the backend edit screen for your course page and navigating to "Settings > Course Materials". There you can enable the setting and enter the course material text / content: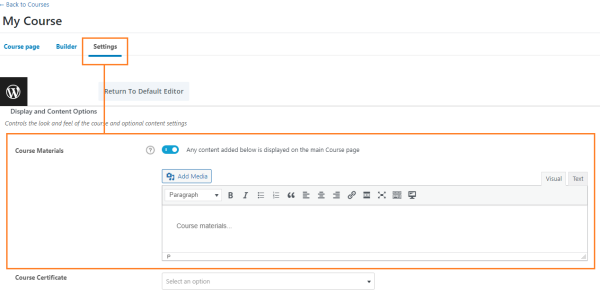 This will add "Course" and "Materials" tabs to the course page like so: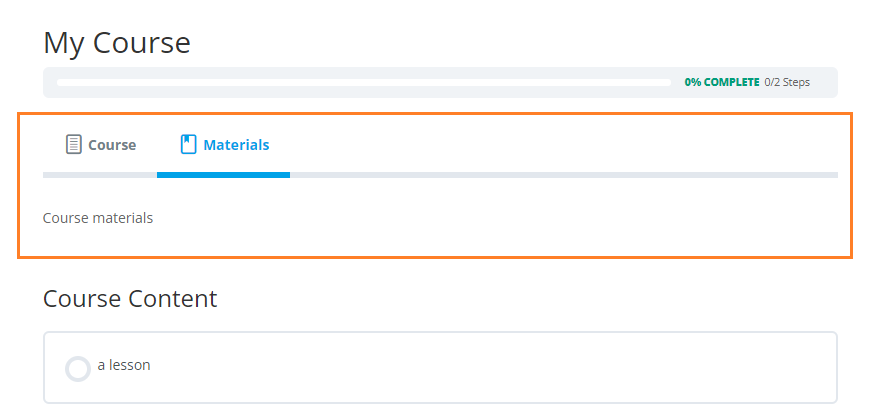 Disable LearnDash Course Materials
To disable the course materials and remove the "Course" / Materials" tabs, edit the course page in the backend editor and disable the "Settings > Course Materials" option, like so: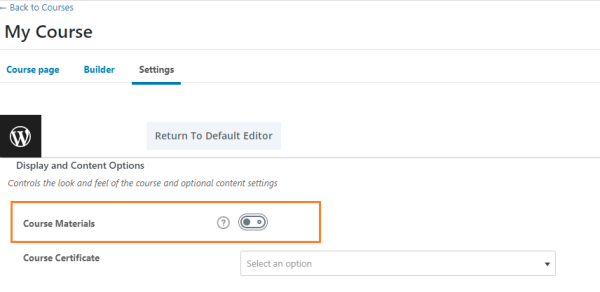 Note: if you are using
Divi LearnDash Kit
to design your course page within the
Divi Builder
and would like more control over how the course materials are displayed, you may opt to disable this setting and instead add the course materials using Divi modules.