With the Divi theme installed, the Theme Customizer provides a range of options for configuring the way Divi looks. One set of options in the customizer is the "footer" options for configuring, obviously, the way the footer looks. If you find that these footer options are missing or appear briefly and then disappear, here's what to do about it.
First, here's an example showing the footer options where they normally appear: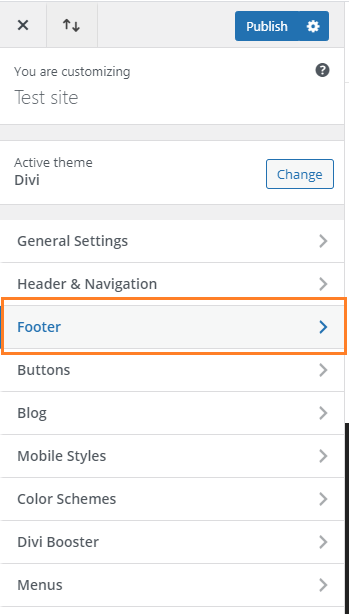 If the "Footer" settings are missing, it is likely your footer is built using the theme builder. This theme builder footer replaces the standard Divi footer and in the process makes the footer options in the customizer, which target the standard footer, irrelevant. In recognition of this Divi hides the footer options from the customizer, but the way in which it does so leaves the footer section briefly visible while the page loads. Once the page is fully loaded the "footer" section is hidden and the section below ("button") moves up to fill the gap.
In order to make changes to the footer you need to instead go into the theme builder ("WP Dashboard > Divi > Theme Builder"):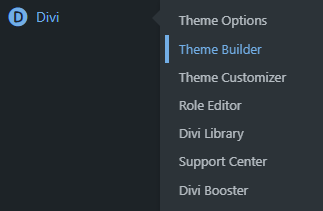 From there, locate the relevant theme builder template, and click edit (the pencil icon) on the footer within that template. You will then be able to make changes to the footer from there.