Divi Show / Hide Button lets you reveal and/or hide Divi Builder elements at the click of a button. When a button has been clicked, it is considered 'active' and can be given additional styles. If you'd like to start a button in this 'active' state, here's how.
Enable the Show / Hide Button Active Option
To set the button to be active as soon as the page loads, enable the option at:
Show / Hide Button Settings > Content > Active State > Active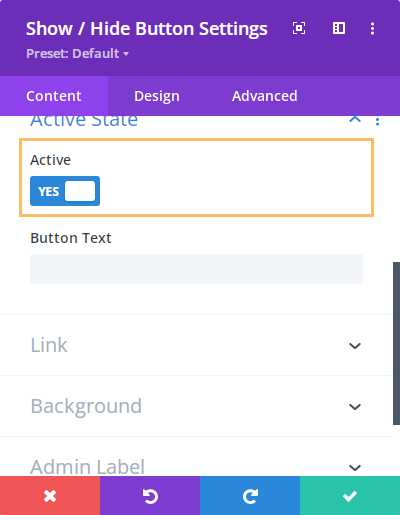 Note that when the button is subsequently deactivated, e.g. by clicking on it, the active state will be removed.
The option is available in Divi Show / Hide Button v1.3.9 onwards.