When you start a new post / page in Divi Builder, you'll be presented with three choices:
Build from Scratch
Load Premade Layout
Clone Existing Page
If you always select the same option, you can speed up your workflow by setting one of these as the default.
To do this, open the visual builder on any page / post and click on the "three vertical dots" menu at the far right of the visual builder control buttons:

This will open the visual builder settings. Locate the "Page Creation Flow" option and set it to your preferred default value":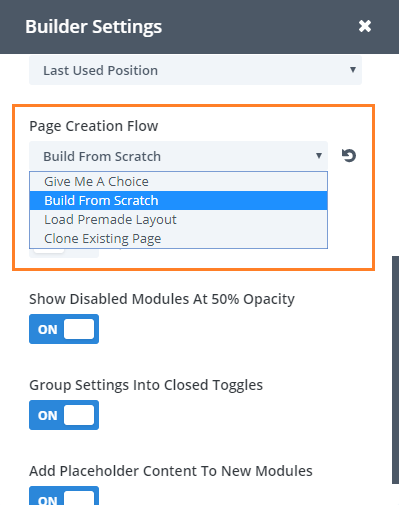 Save the page / post to store your choice. Now you won't be prompted to make a choice each time you start a post – you'll be taken straight to your selected option.