Elegant Themes have just released their biggest updated yet to the Divi Theme, version 2.4. This version bring in a whole raft of new features to make customizing your site even easier and make the page builder even more powerful. Obviously a change this big will have an impact on Divi Booster and there are a few things you need to know, which I'll lay out in this post. I've been lucky enough to have been involved in beta testing Divi 2.4 which means that I've been able to update Divi Booster to be compatible with Divi 2.4 and make the transition as smooth as possible.
New Settings Page Location
Once you upgrade both Divi Booster and Divi to the latest versions, you may notice that both the Divi and Divi Booster settings pages have moved. You can now find them here: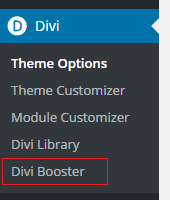 Deprecated Features
Divi 2.4 adds a lot of functionality for controlling the basics (font sizes, colors, etc). Some of this duplicates features already provided by Divi Booster. To avoid a duplication of effort in maintaining these features and the confusion it may cause, I will be (slowly) phasing them out of Divi Booster. For now, I have created a new section called "Deprecated (Now Available in Divi)", where I have have moved the Divi Booster features which can now be achieved in Divi 2.4. These will continue to work and I've been making sure they work with Divi 2.4 where possible. I suggest going through the feature in this deprecated section and disabling them, enabling the corresponding Divi 2.4 setting as you do. Note that I may remove these deprecated features at some point in the future.
New Divi Booster Features
Now that Divi 2.4 is handling most of the basic formatting settings, this frees Divi Booster to concentrate more on what it does best – dealing with the trickier questions. I've added two already:
Enable Social Icons on Mobile
As part of the Divi update, social icons in the secondary navigation header are not longer shown on mobiles. I've added an option to re-enable social icons on Divi mobile.
Full-screen Module Settings
Enhance your productivity with Divi on small screens by making the Divi Builder module settings full-screen, showing more of the options at once and allowing faster module editing.
Migration Note: Page Builder for Posts
With the release of Divi 2.4, page builder is now enabled by default as part of Divi. For this reason, I'll be discontinuing my development of my own page builder for posts implementation. I suggest everyone uses the following process to migrate their existing page builder posts to the new Divi 2.4 page builder for posts.
Please note that due to differences in how the two implementations work there may be some disruption to the formatting of your posts until this process is complete.
First, ensure you have upgraded to Divi 2.4 or later, and have installed the latest version of Divi Booster (1.7 or later).
Now for each post on which you are using page builder, go to the post editor page. You'll see the layout looking something like this: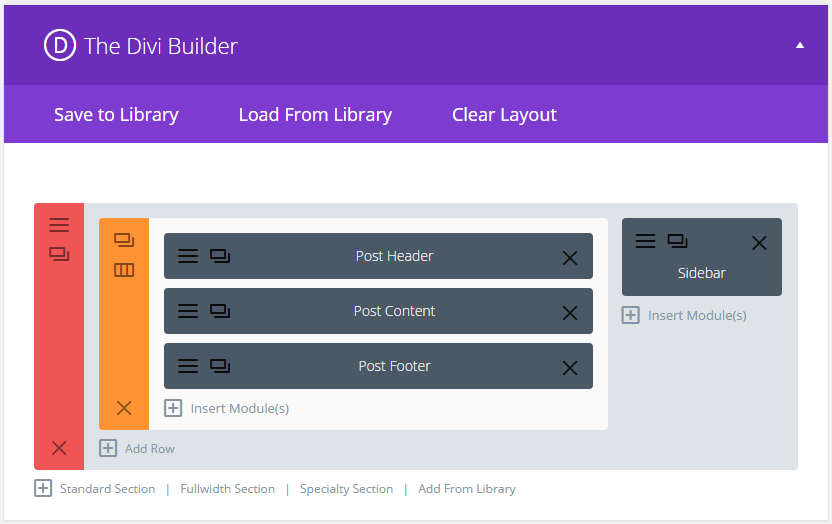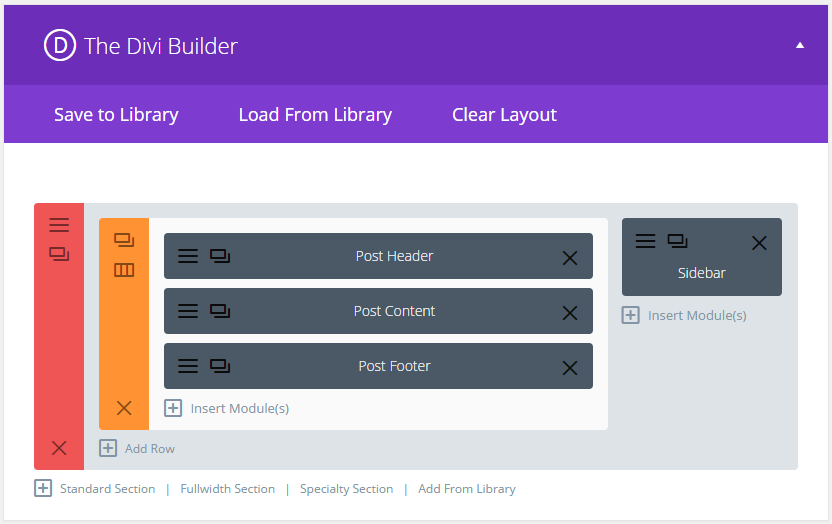 Begin by creating a new standard section with a single column and copying the content body module (plus any modules you've added) into this section. It should now look something like this: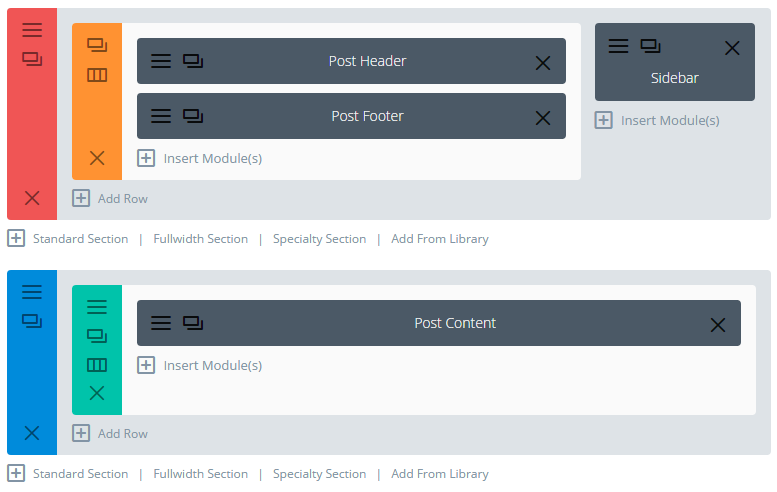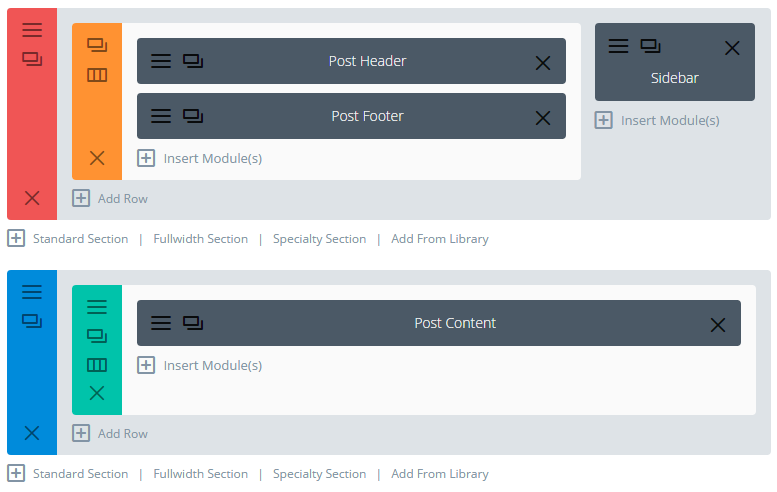 Now delete the first of the two sections, as the elements it provides are implicitly added by Divi 2.4's page builder for posts so there is no need for us to repeat this. You should now just have:


Finally, we need to tell Divi 2.4 where we want the sidebar to be (if we want one at all). This can be done by selecting the appropriate "page layout" from the box at the top right of the post editor screen: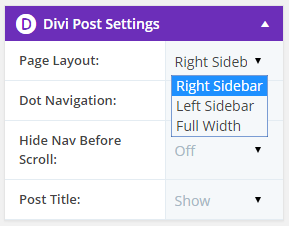 In the example above we want to place the sidebar on the right, where we originally had it.
Finally, once you have done this for each page builder post on your site, remove my Page Builder for Posts, either manually if you added it that way or by disabling the feature in Divi Booster (you'll now find it in the "Deprecated » Divi 2.4" section of the Divi Booster settings).
This will complete the process and fully remove Divi Booster's page builder feature. You'll now be using Divi 2.4's page builder. If you are having any issues getting things to look through the way you want them to, please let me know in the comments.