Adding a Custom Social Media Network using Divi Booster
Divi Booster adds a new "Image Icon" option to the social media follow module, which can be used to upload an image icon of your choice.
To use it, first add a new social network to your social media follow module (or edit an existing one):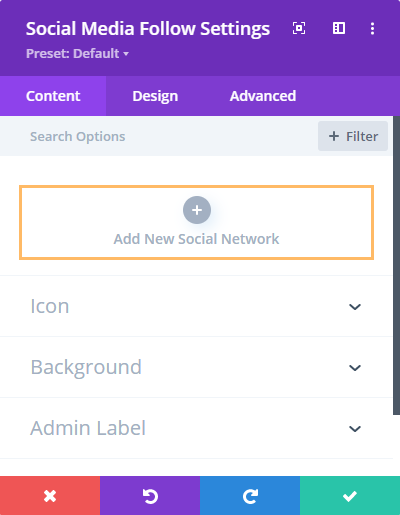 Next set the social network to "Image Icon":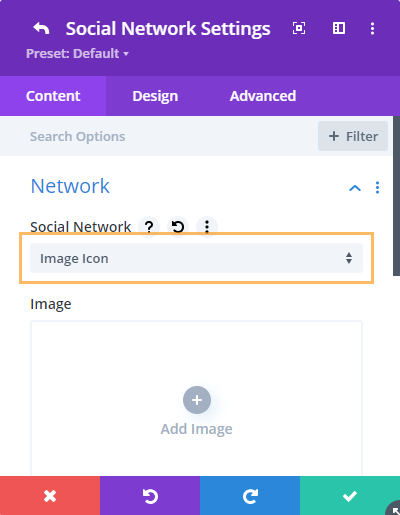 Now select the image to use for the icon: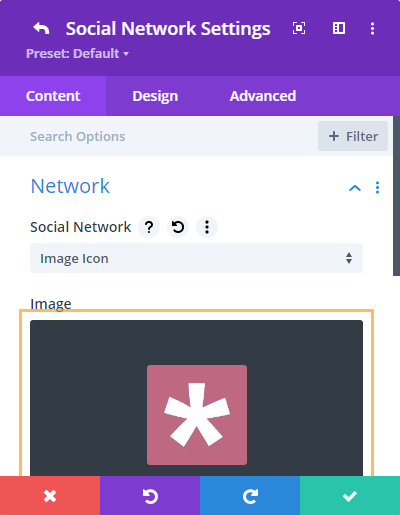 If you like, you can also set a custom "Icon Title" used as the tooltip, displayed when the user hovers over the icon: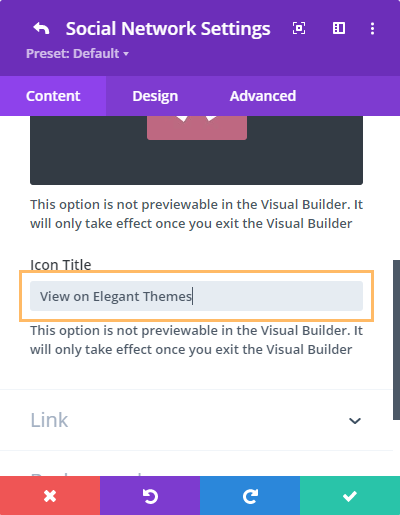 Now save the module settings, and the page. When you view the page on the front-end, you should now see your custom icon, like so:

Note that the image is not currently shown in the preview when editing in the Visual Builder. Instead, a placeholder icon is displayed.
This option is available from Divi Booster 3.5.3 upwards.