After purchasing a Divi plugin from Divi Booster, you can obtain an invoice for your accounting / records. You can also edit the invoice to add your company / billing / tax information to the invoice.
View your Invoice for a Divi Booster purchase
Log into your Divi Booster Account. If this is your first purchase, your account login details will have been sent to you in a separate email at the time of your purchase.
Click the "View Invoice" link next to the purchase for which you wish to retrieve the invoice.
You should now see your invoice displayed in the browser.
If you'd like to save it as a PDF, you can use the save to PDF feature included in many browsers.
Add your Company / Billing / Tax Details to your Divi Booster Invoice
If you, your accountant, company or Government require certain information to be displayed on the invoice, you can add it by clicking on the "Update" button in the "Invoice To" section of the invoice: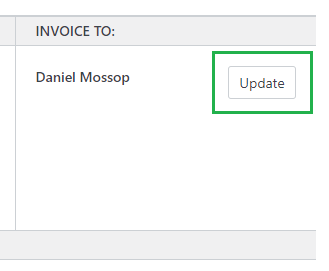 You'll then be presented with a form where you can enter any details you want to add to the invoice: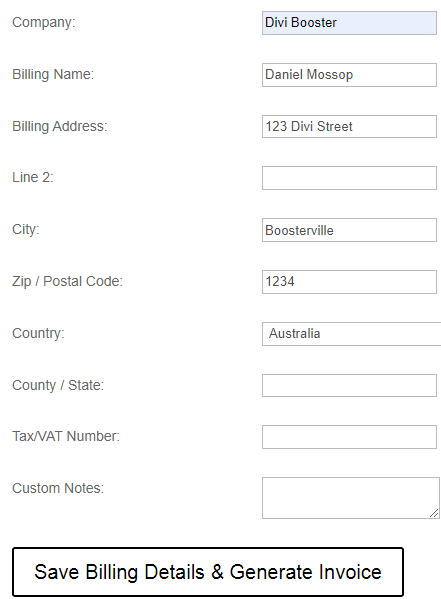 When you're finished, click "Save Billing Details & Generate Invoice". You should now see your details added to the invoice, like so: